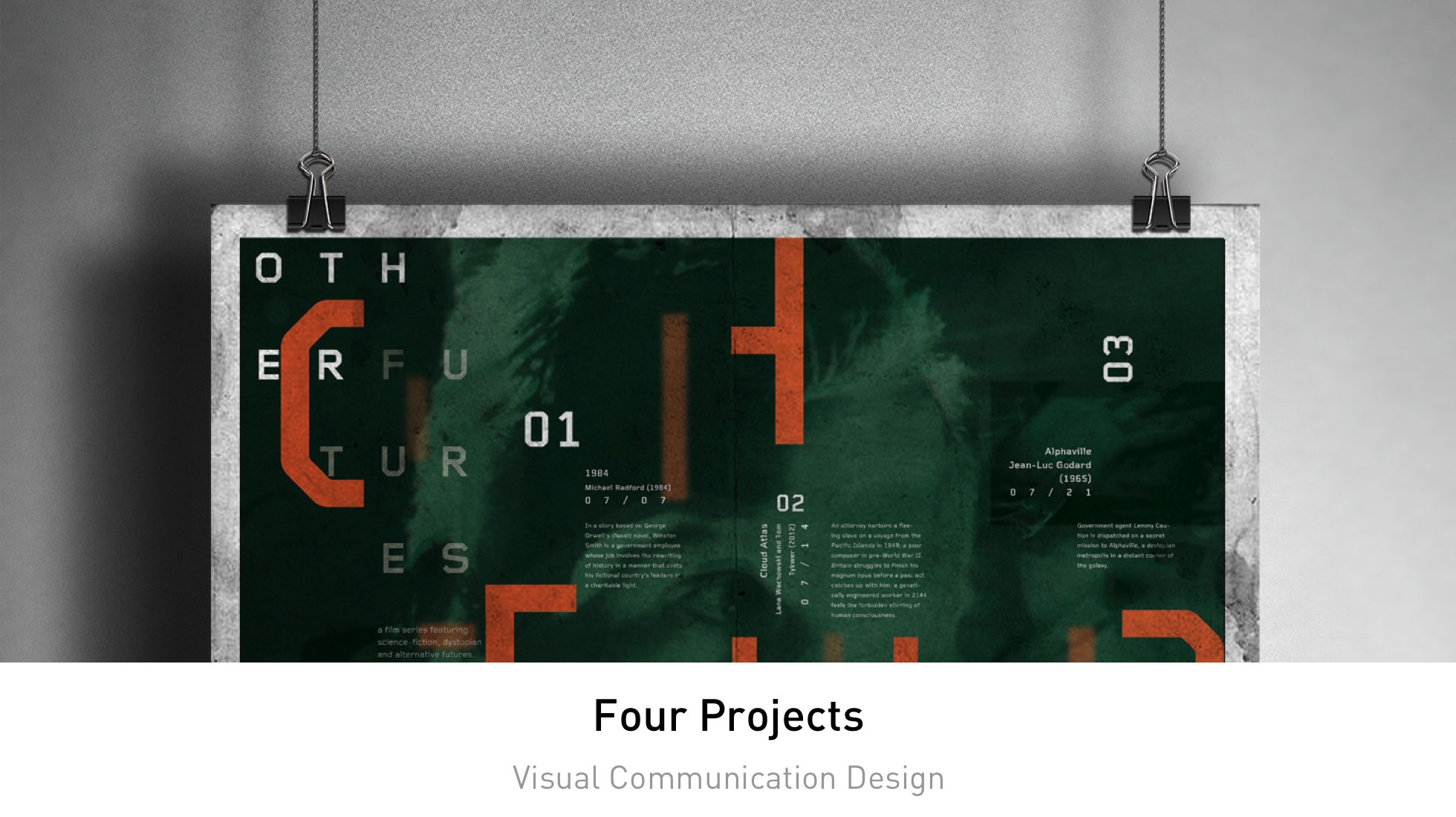 Visual Communication Design
It is a collection of my works in visual communication design, including poster design, typography design, generative design, etc.
Poster design for 10 famous Sci-Fi films.
Typographic Design | Tools: Photoshop, InDesign
Poster Design for 2017 Typography Conference in Lyon, France.
Typographic Design | Tools: Illustrator, InDesign
Moonlight and Wisteria
In this project, I utilized Processing to visualize scenes of the HaiKu:
I the moonlight,
The color and scent of the wisteria,
Seems for away.
Generative Design | Tools: Processing
Contemporary Architecture
In this project, I used different typography techniques to explore the possibilities of cover design for The Journal Contemporary Architecture.
Typographic Design | Tools: Illustrator, InDesign