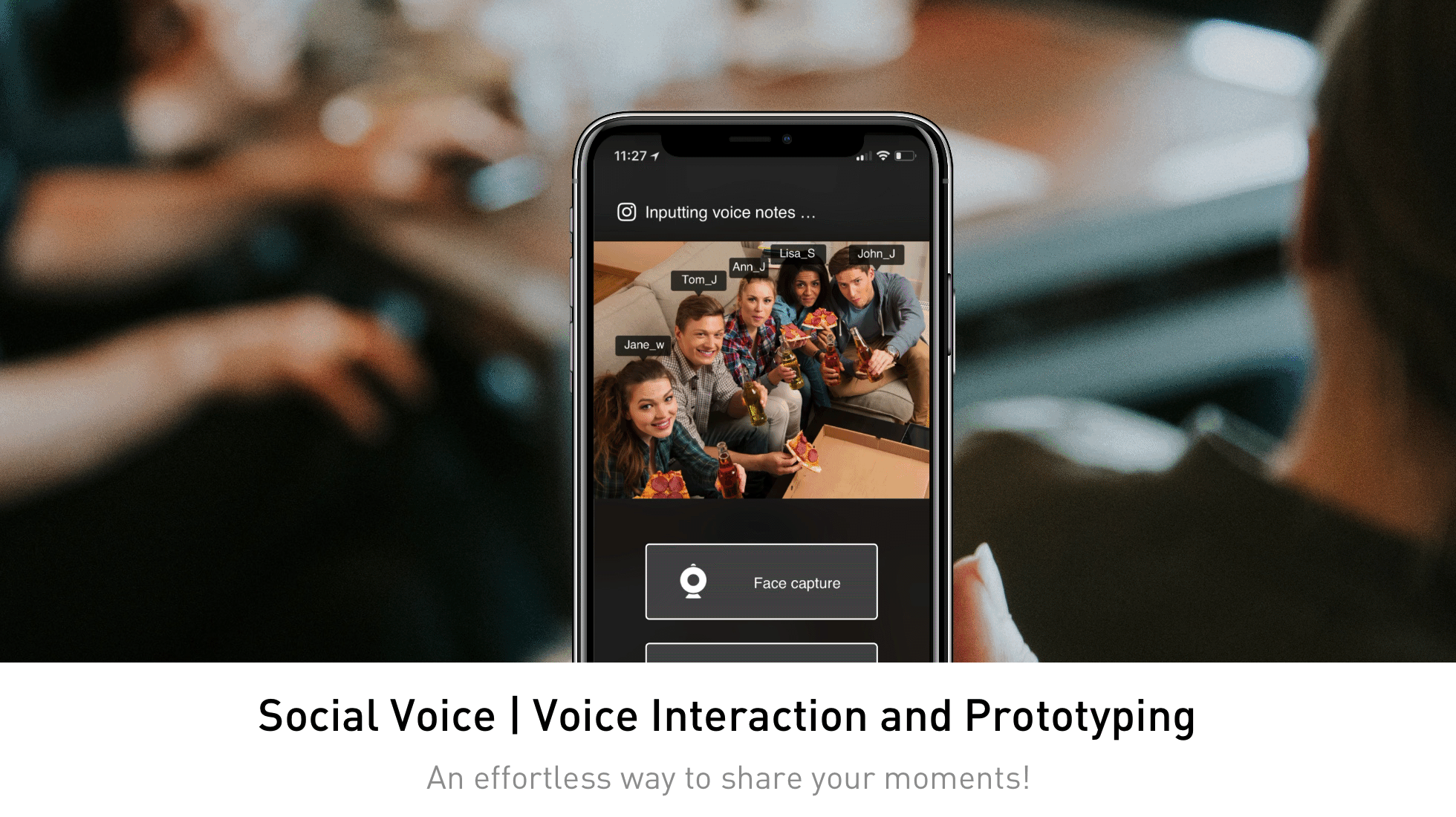 Can we find a way to help users be "in the moment" without missing important messages or news?
User Testing: Sayspring, Siri
Prototyping: Sketch, Principle, Screenflow
User Interview
Heavy social media users waste too much time on social media while light social media users miss important moments of their friends.
Can we connect voice interaction with social media usage so that people can look at their phone less and be social again?
1st Prototype
Post photos only via voice interaction
2nd prototype
Voice as a primary interaction, supported by slight visual interfaces
3th Prototype
Visual interface as a companion to the voice interaction
Can we utilize what iOS is doing to improve the accuracy of voice recognition and optimize the group voice recording experience?
4th Prototype
4-1 Use face capture and recognition technology to increase the accuracy of voice recognition
4-2 Use bluetooth to realize multi-device input
5th Prototype
How it looks like on Instagram
Applications of AI-driven voice technology
Combine AI-driven voice technology with other cutting-edge technologies.
1. Image Recognition + Voice Recognition
The lecture recording will be analyzed, categorized, and attached to the related part of the content on the image.
2. Potrait Recognition + Voice Recognition
The talk recording will be categoriezed by the talkers and organized through the timeline.